Current Curia News
Fr. Alexis Premkumar, SJ released after eight months in captivity in Afghanistan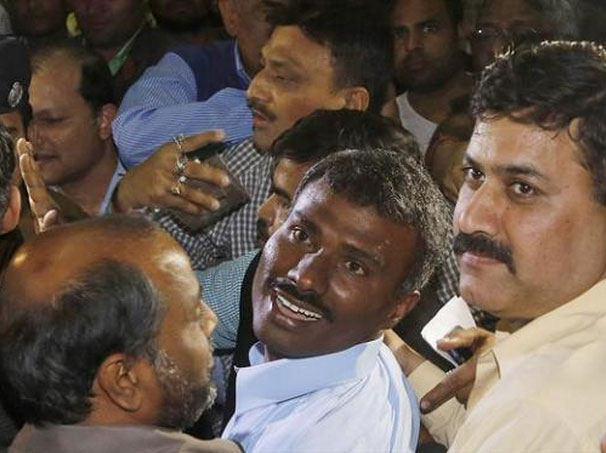 After more than eight months in captivity, the Jesuit Refugee Service (JRS) is delighted by the announcement of the release of Fr Alexis Prem Kumar. JRS is immensely grateful to the Indian government for its role in achieving his relea... >>> More
Fr. General welcomes the First Cardinal of Myanmar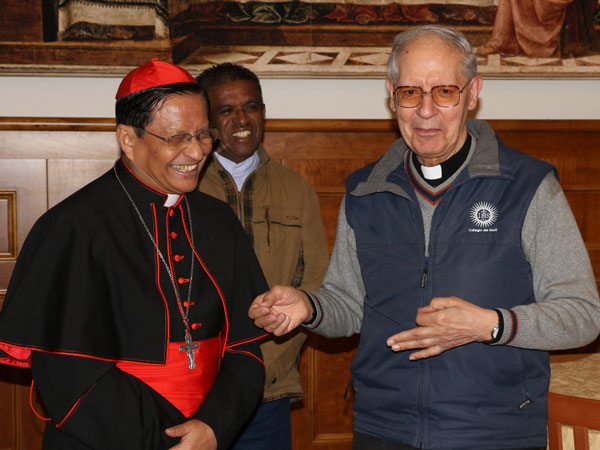 Fr. General welcomed Cardinal Charles Maung Bo, Myanmar's first Catholic Cardinal, at the Curia today. Cardinal Bo aims to work toward peace and reconciliation between the country's divergent religious groups, in the present time of increasing int... >>> More
Fr. Theodore Overberg completes 50 years in the Society of Jesus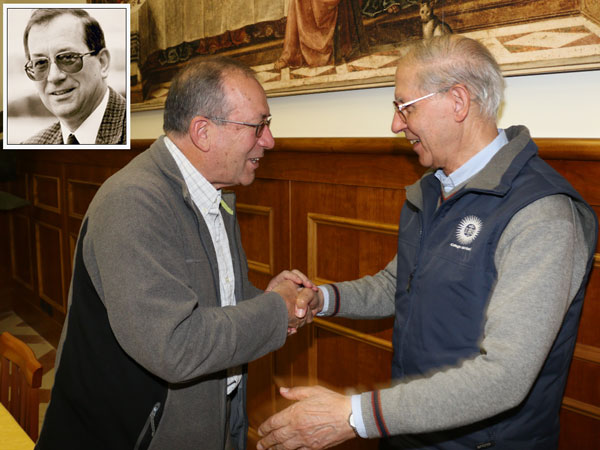 The entire Jesuit Curia in Rome gathered yesterday in the domestic Chapel of the Annunciation to thank God for the gift of Fr. Theo and for his great contribution to Society of Jesus for the past 50 years.
Born in the... >>> More
Society of Jesus
The Society of Jesus, is a worldwide Roman Catholic religious order founded by Saint Ignatius of Loyola. He originally called his group "The Company of Jesus" to indicate its true leader, the title was Latinized into "Societas Jesu" in the Bull of Pope Paul III on 27 Sept., 1540. The motto of the Society of Jesus is Ad Majorem Dei Gloriam (For the Greater Glory of God). Click : Mission Statement.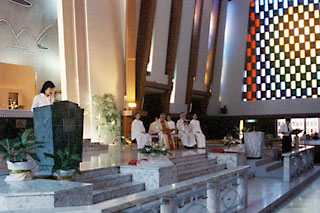 Taiwan: Holy Family church in Taipei
Feast/Memorial/Season of
St. Claude La Colombière (15/02)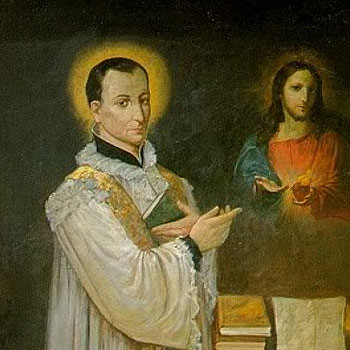 Rev. Fr. General
Fr. Adolfo Nicolás, S.J.
Born on April 29, 1936 in Villamuriel de Cerrato (Palencia province), Spain. January 19, 2008 he was elected Superior General of the Society of Jesus... More
Videos of Fr. General
Vietnam